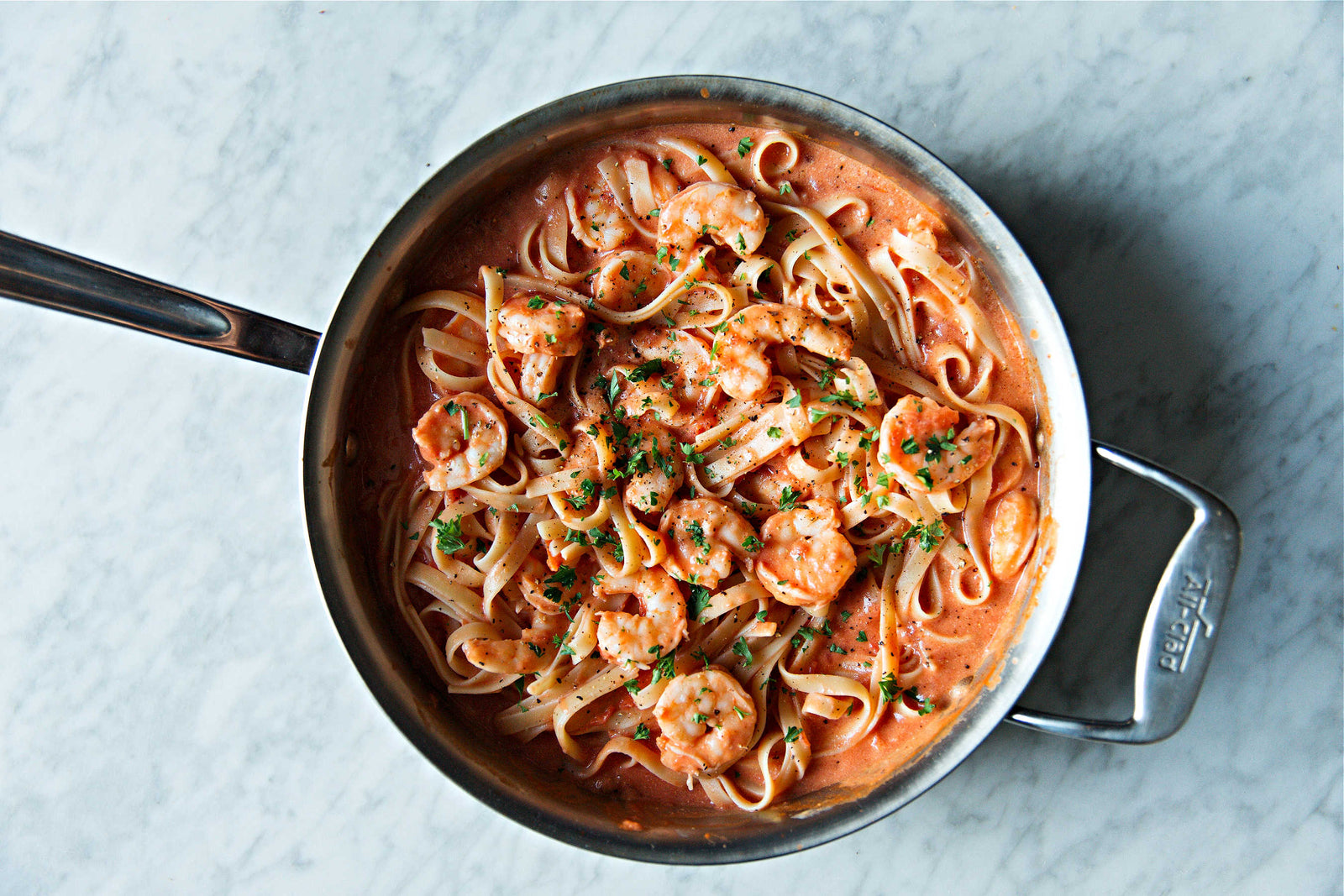 Premium shrimp, real cream, aged parmesan... on it's own, our French Quarter Alfredo is a beautifully balanced dish. Serve one pack over a half pound of your favorite pasta and dinner is done. Stop here for a family-friendly favorite that is easy enough to serve any night of the week.
Or keep going:
For a thicker sauce, pile on more fresh grated parmesan or romano cheese
Brighten things up with a squeeze of fresh lemon juice and cracked pepper
Spice things up with your favorite seasoning mix: Cajun, Italian, Mediterranean, chili - anything should work
Love pesto? Add a few dollops as you are tossing shrimp and sauce with the warm pasta
For a vodka sauce-style, creamy tomato situation pictured above, add a hearty scoop of crushed San Marzano tomatoes to the mix
Don't even get us started on how easy it is to turn French Quarter Alfredo into an amazing appetizer. How do you make it yours?
---