Shrimp And Grits With A Twist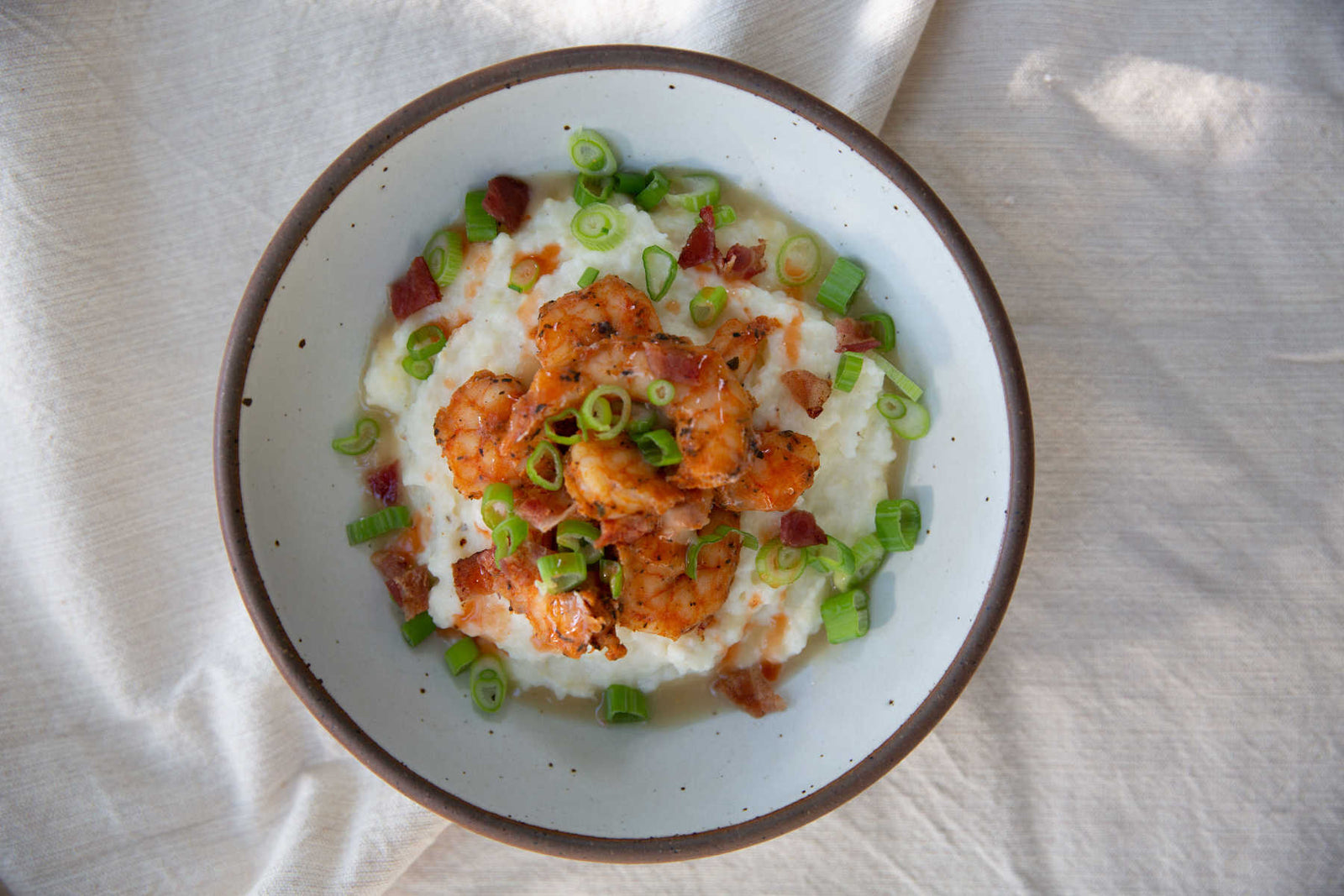 The typical Shrimp and grits recipe calls for bacon and produces a thick brown gravy. To put a lighter twist on a classic, cook your favorite grits as normal and top with a pouch of Signature Seasoned shrimp or Louisiana Shrimp Boil.
The light broth that develops as the seasoned shrimp is cooking will add extra. flavor and body to the dish while keeping it easy and bright. Finish the dish with a sprinkle of fresh chopped green onions for a brunch that is light on calories but not comfort.
Add hot sauce to taste and bottomless mimosas at your discretion. Okay. Go head and add some bacon, too!
---