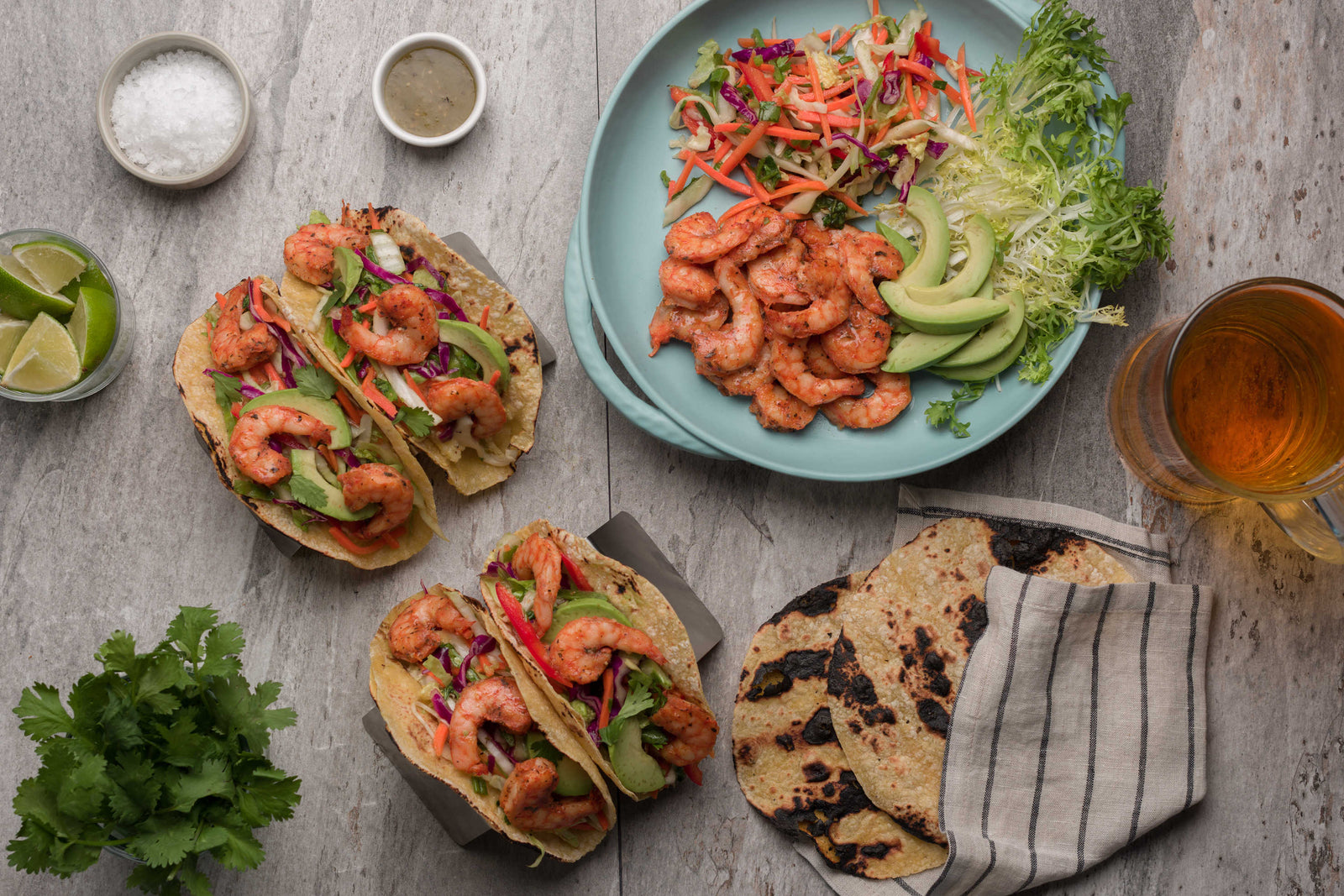 Put a Cajun twist on your next Taco Tuesday with Signature Shrimp Tacos. Our versatile Signature Cajun Seasoned Shrimp work well with any variety of taco fixings. With our quick and easy preparation, shrimp can be the star of the show or an extra option if you are already whipping up grilled chicken tacos or steak tacos.
What toppings should I put on my tacos?
Add to a tortilla and top with avocado slices, fresh mango salsa, and shredded lettuce or cabbage. Spice it up with sliced jalapeños or squeeze some fresh lime juice on top for added sharpness.
---