Succulent shrimp.
Chef-inspired flavors.
Ridiculously easy to cook.
Prime Shrimp is the easiest way to cook restaurant-quality shrimp at home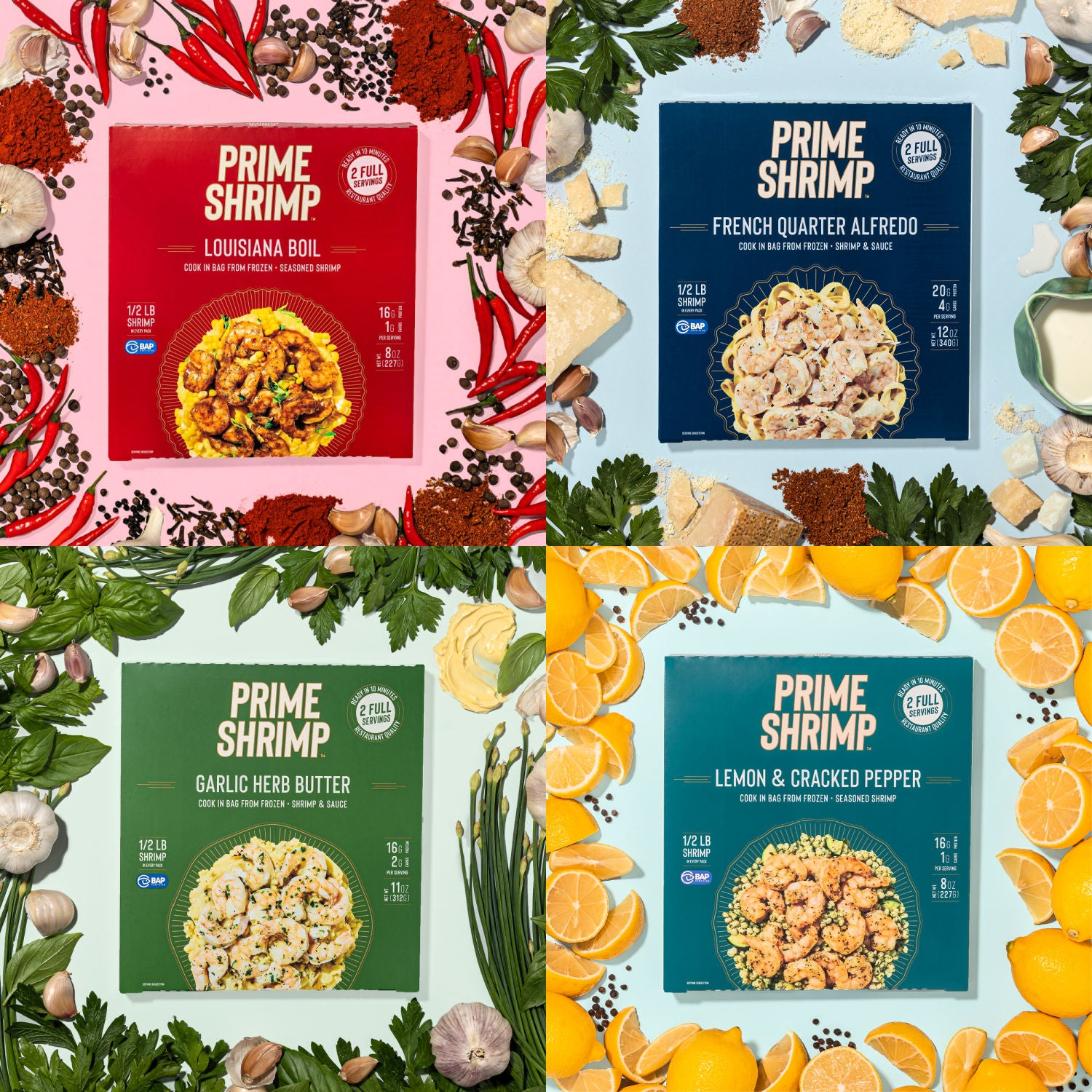 What's In The Box?
Premium raw shrimp, sustainably raised in Ecuador then peeled and deveined with precision in Louisiana.

Gourmet seasonings and sauces. Bold, bright and versatile tastes designed to make any meal special.

Two full servings of protein. Regardless of how much other yummy stuff is in there, every pouch contains a full 8 oz of shrimp.
How Does It Work?
Frozen pouches go directly from the freezer to the pot with no thaw step, no handling raw seafood, and no extra mess in the sink.

Boil uncovered for 4-8 minutes (depending on the variety), then let rest for 2 minutes to allow a gentle finish to the cook.

Serve over pasta or rice, use in tacos or wraps, add to your favorite soups or salads. Check out these easy shrimp recipes!
Prime Shrimp Cook-In-Bag was literally inspired by sous vide cooking. We've adapted the method to work in any kitchen without any special equipment - but of course, our product is PERFECT for use with an immersion circulator such as the Anova Precision Cooker.
Sous Vide Instructions, Seasoned Shrimp
Cook frozen pouch for 10 minutes at 165F water temperature.
Sous Vide Instructions, Shrimp and Sauce
Cook frozen pouch for 10 minutes at 175F water temperature.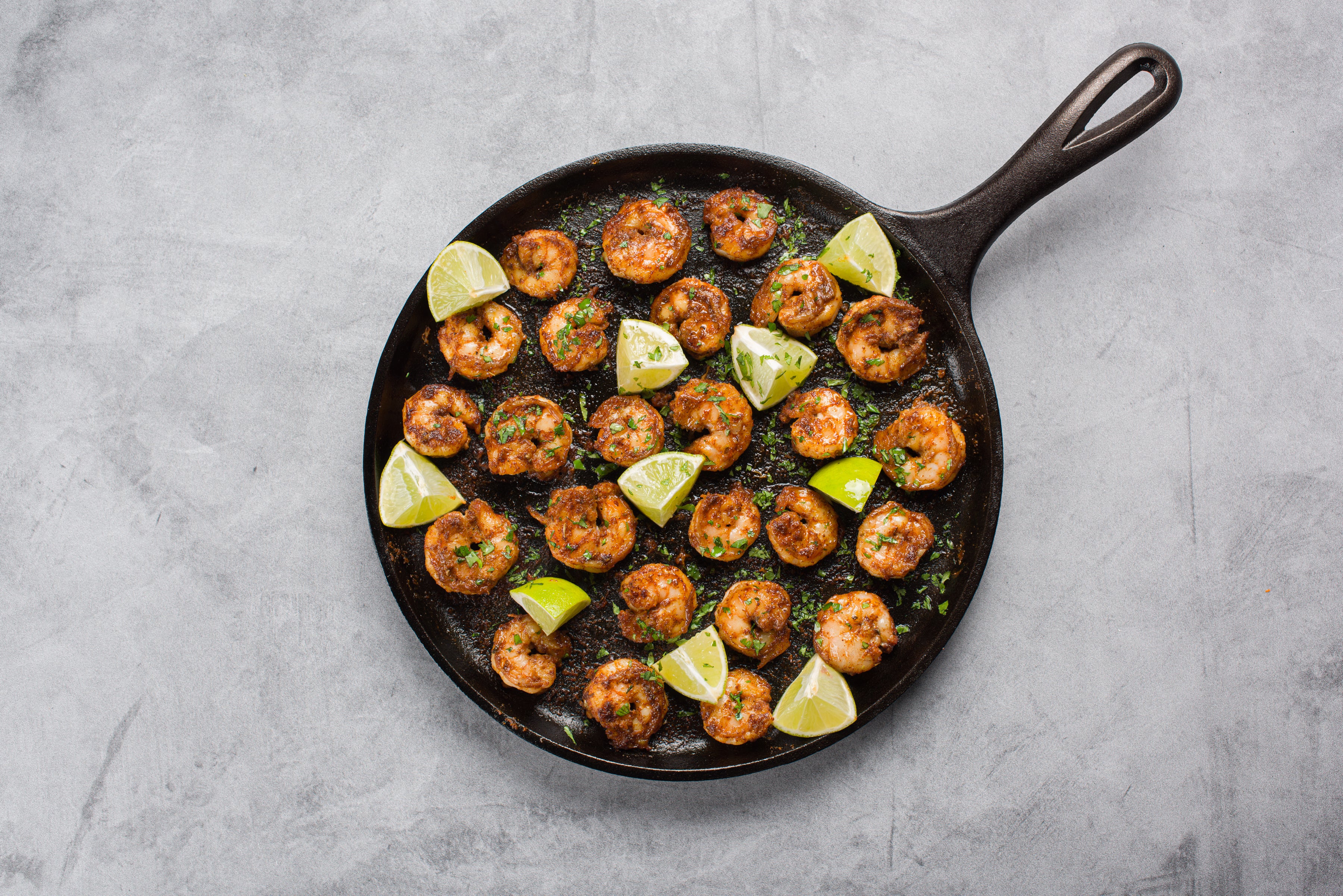 Other Ways To Cook
Want to skewer, sear or saute? Go for it! There is nothing stopping you from cooking Prime Shrimp products on the grill, in a pan, or as indicated in a favorite family recipe.
When thawing Prime Shrimp under refrigeration, it is important to open the pouch to break the vacuum seal. Frozen seafood should never be thawed under vacuum.
Once thawed, shrimp should be cooked until they are pink and opaque and have reached an internal temperature of 145F.