Prime Shrimp Rewards and Referral Program
You may already have a stack of points to redeem!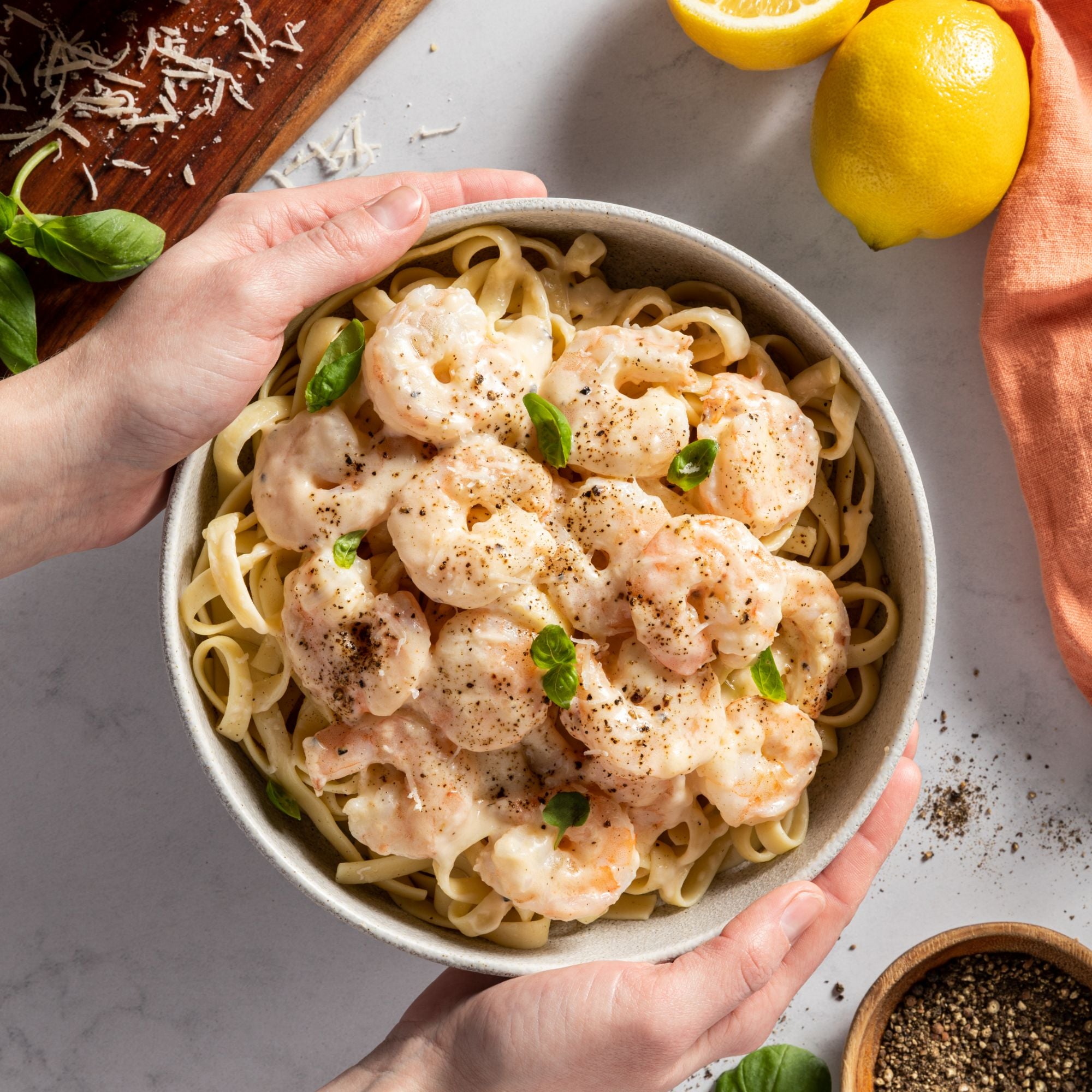 Earn Points Automatically
Every customer automatically earns 10 points for each $1 spent at primeshrimp.com. Each 100 points redeemed is worth $1 off your next purchase.

For example: if you spend $50, you earn 500 points, which you can redeem for $5 off your next order. It's like getting 10% back, with no limits to how much you can earn or how often you can redeem points for discounts.

You will also earn $25 for every friend you refer using a personal link that can be shared via email, text or social media.

There is nothing you need to do to start racking up the rewards, and you can redeem points and take advantage of the referral program without even creating an account!
No Account Needed!
Access Your Rewards
Points are automatically associated with the email used to place each order. You can easily access you rewards by opening the rewards panel, entering your email address and clicking "Send Me A Link".
You'll receive an email with a link that will bring you to a logged-in rewards panel where you can view and redeem your points.
Earn and Redeem
Rewards and Referrals
Once you are logged in, the rewards panel will show tons of exciting info including how many points you have, what rewards are available to you and extra ways to earn points in addition to just buying shrimp.
Plus it will show your customized referral link, which you can use to earn a $25 off discount code for every friend you turn on to Prime Shrimp.
You've already been assigned a custom link, and anyone who uses it will be taken to our homepage and greeted with a prompt to enter their email for a $25 discount code. They are not signing up for anything! It just lets us know where to send their offer code.
As soon as the person you referred uses that code to place an order, you will immediately be sent a code for $25 off your next order of $50 or more.