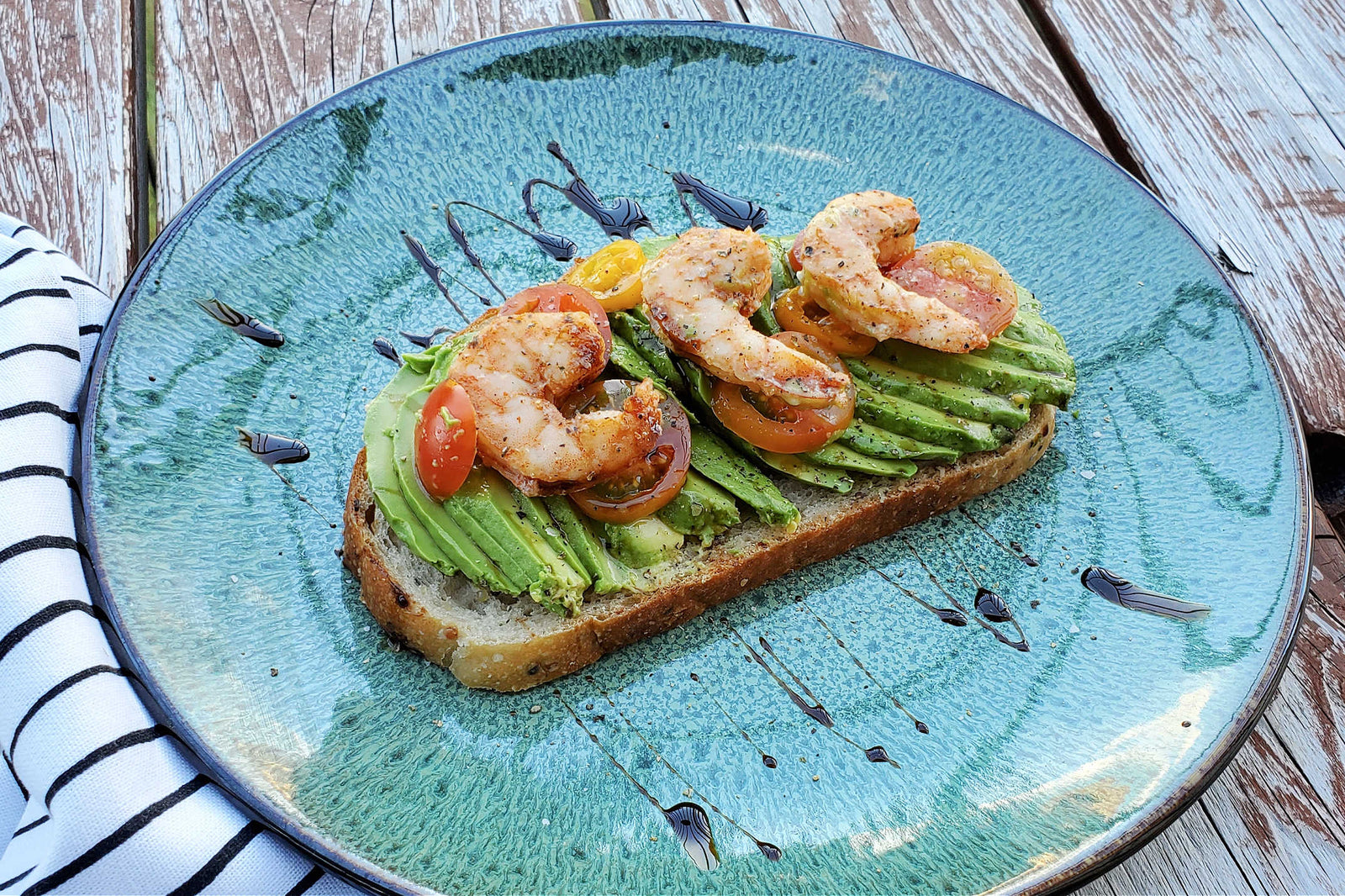 If you are ever stumped about what to do with our seasoned shrimp, try this: Whip up a simple, delicious dish you already love - then put a shrimp on it!
Avocado Toast is the perfect example. Layer sliced avocado on multi-grain bread, hit with a squeeze of lemon juice and a sprinkle of salt and pepper. Add a few sliced tomatoes and a drizzle of balsamic vinegar before topping with freshly prepared or leftover and chilled Signature shrimp.
Clean protein, healthy fats and whole grains make for a easy and satisfying breakfast, brunch or lunch.
---