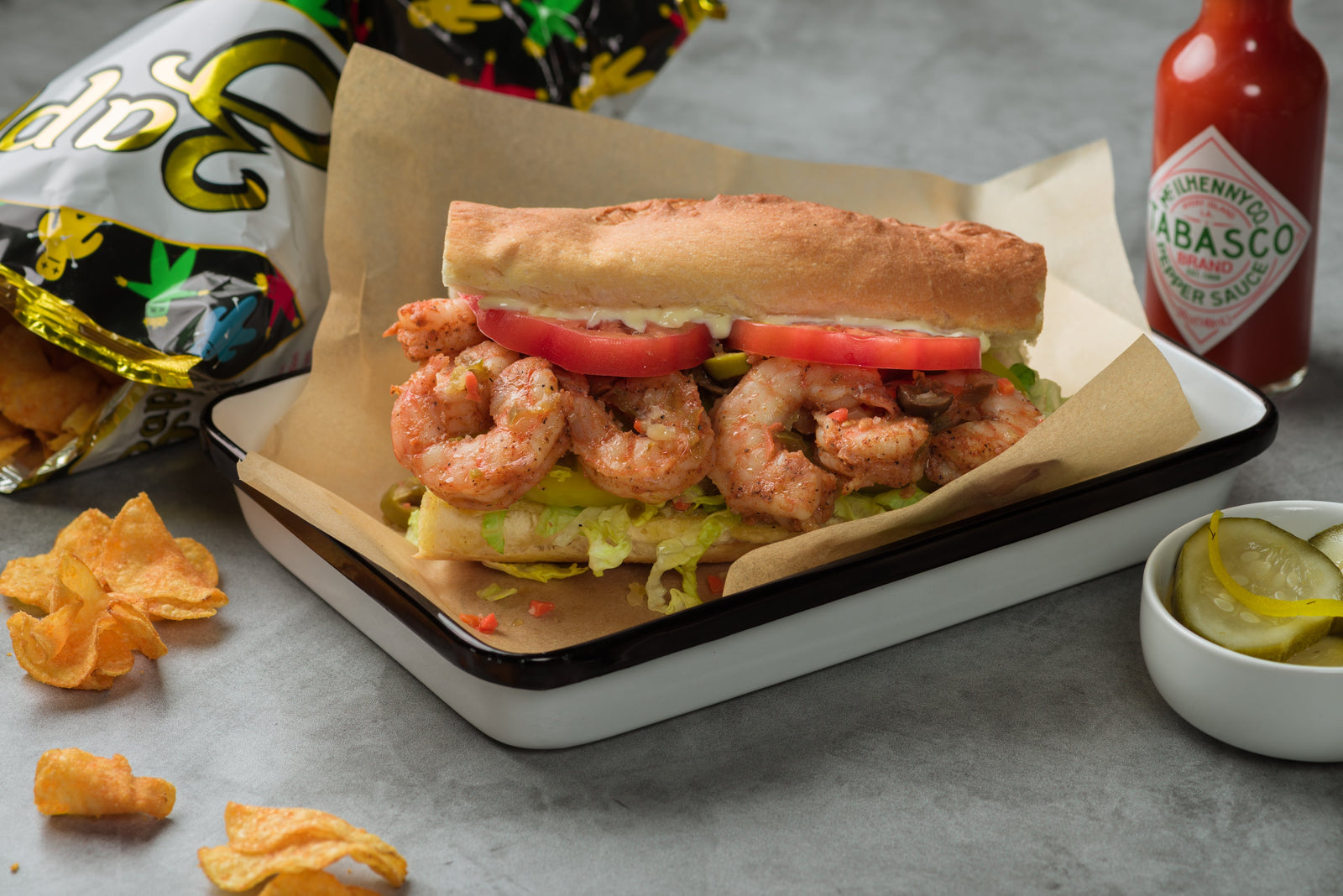 Next time you are in the mood for a great sandwich, why not whip up a classic shrimp po-boy? Prime Shrimp seasoned varieties go from freezer to plate in  minutes, and when you are never more than 6 minutes from fresh cooked, delicious seasoned shrimp, you can enjoy your favorite shrimp dishes anytime you like.
Start with light, crusty French bread. It you can't get your hands on a Leidenheimer loaf, any baguette, pistolette or French roll will do. Adding lettuce, tomato, mayo and pickles is the standard way to "dress" your sandwich - but any of your favorite fixings are allowed.
Top with either Signature Seasoned or Louisiana Shrimp Boil shrimp, splash with hot sauce to taste and enjoy with your favorite variety of Zapp's (or other choice kettle-cooked chip).
Pro-tip: Kick up your preferred mayo by mixing with a spoonful or two of the flavorful broth that develops in the pouch as the shrimp cooks.
---