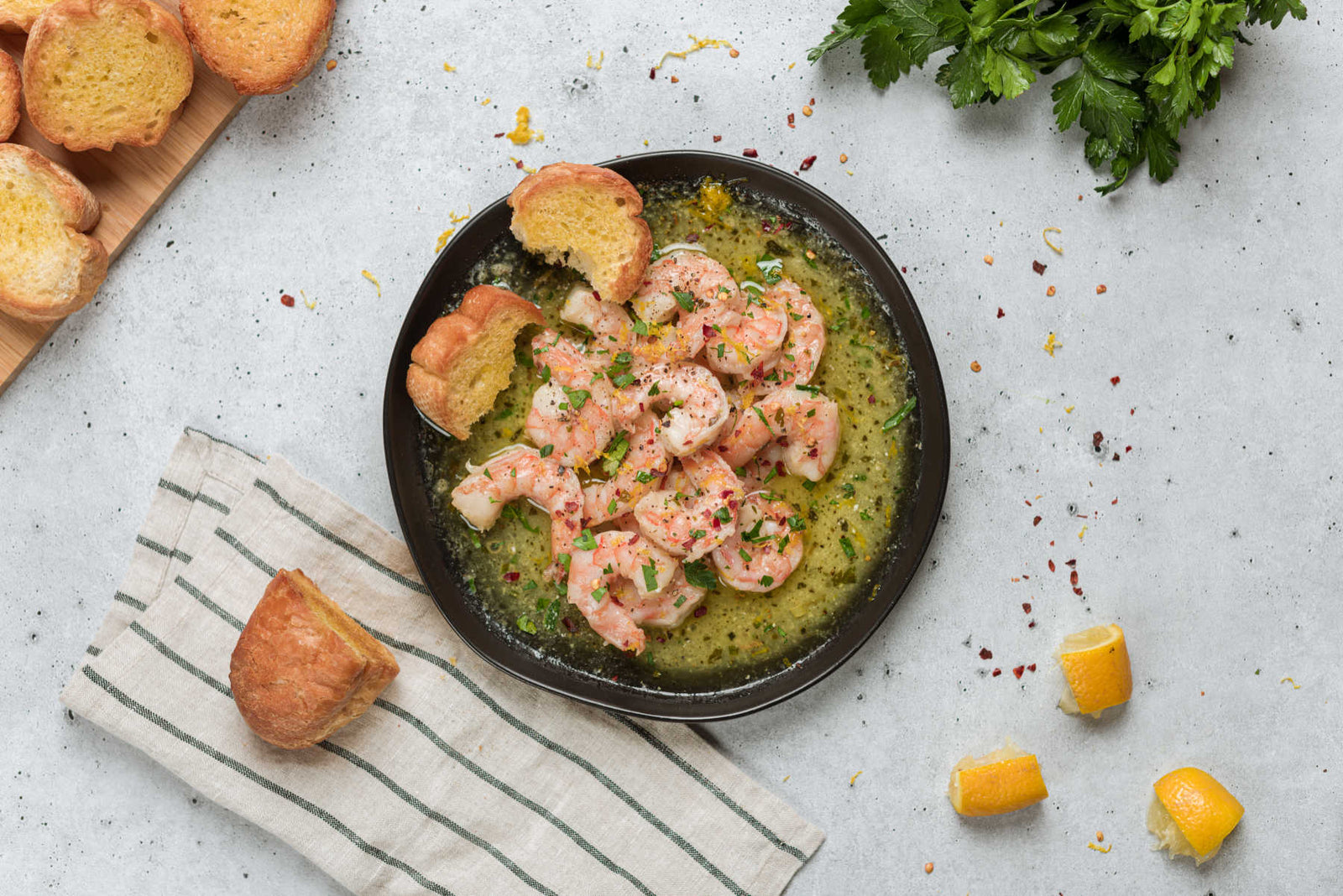 The ingredients of our Garlic Herb Butter Shrimp have at lot in common with the ingredients of a classic Shrimp Scampi: we've got the fresh butter and herbs, the notes of garlic and shallot and of course, the premium peeled shrimp.
The notable ingredients that are missing - lemon and white wine - can be easily incorporated as you are plating one of our pouches and will add the depth and acidity you expect from a good scampi.
While the shrimp is cooking, add 1/2 cup dry white to a small saucepan and simmer until it has reduced by about half.
After cooking, open the pouch of shrimp and splash a few tablespoons of the garlic butter sauce into the pan with the wine, add the juice of one lemon and whisk lightly to combine.
Plate the shrimp and remaining Garlic Herb Butter sauce, then pour your white wine reduction over the top. Finish with fresh herbs and red pepper flakes to taste.
Just like a classic scampi, this can be served over pasta or straight up with a side of crusty bread. 
---