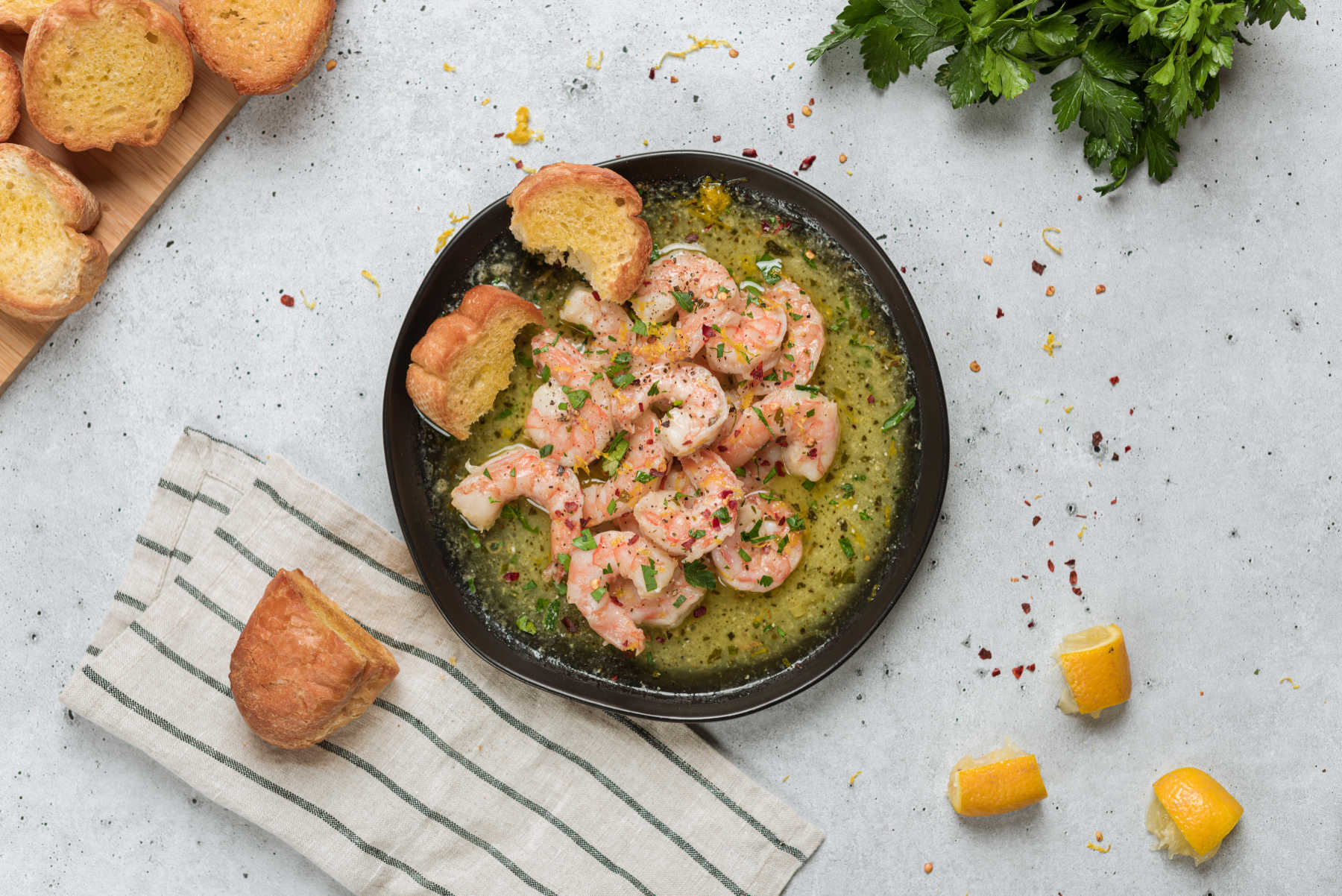 Few things are better than a hunk of crusty bread dipped in an herby, lemony garlic sauce. Add perfectly cooked shrimp and you've turned it into a satisfying (and justifiable) meal. That's why this shrimp scampi recipe is a real winner.
Though it has a certain air of fanciness about it, shrimp scampi is just a big bowl of garlic butter shrimp that's been leveled up with citrus and dry white wine. Contrary to what you may think, this shrimp scampi recipe is as easy to make as it is to eat.
The ingredients of our Garlic Herb Butter Prime Shrimp have a lot in common with the ingredients of a classic Shrimp Scampi: we've got the fresh butter and herbs, the notes of garlic and shallot, and of course, the premium peeled shrimp.
The notable ingredients that are missing - lemon and white wine - can be easily incorporated to add the depth and acidity you expect from a good scampi. All you'll need is a few extra minutes, a small saucepan, and the patience not to eat the shrimp right out of the bag (it really is that good).
Just like a classic scampi, this dressed-up take on garlic butter shrimp can be served over pasta or straight up with a side of crusty bread. We recommend serving with a fresh French bread and a glass of wine from the bottle you just opened to make this recipe. Cheers!