Garlic Butter Surf 'N Turf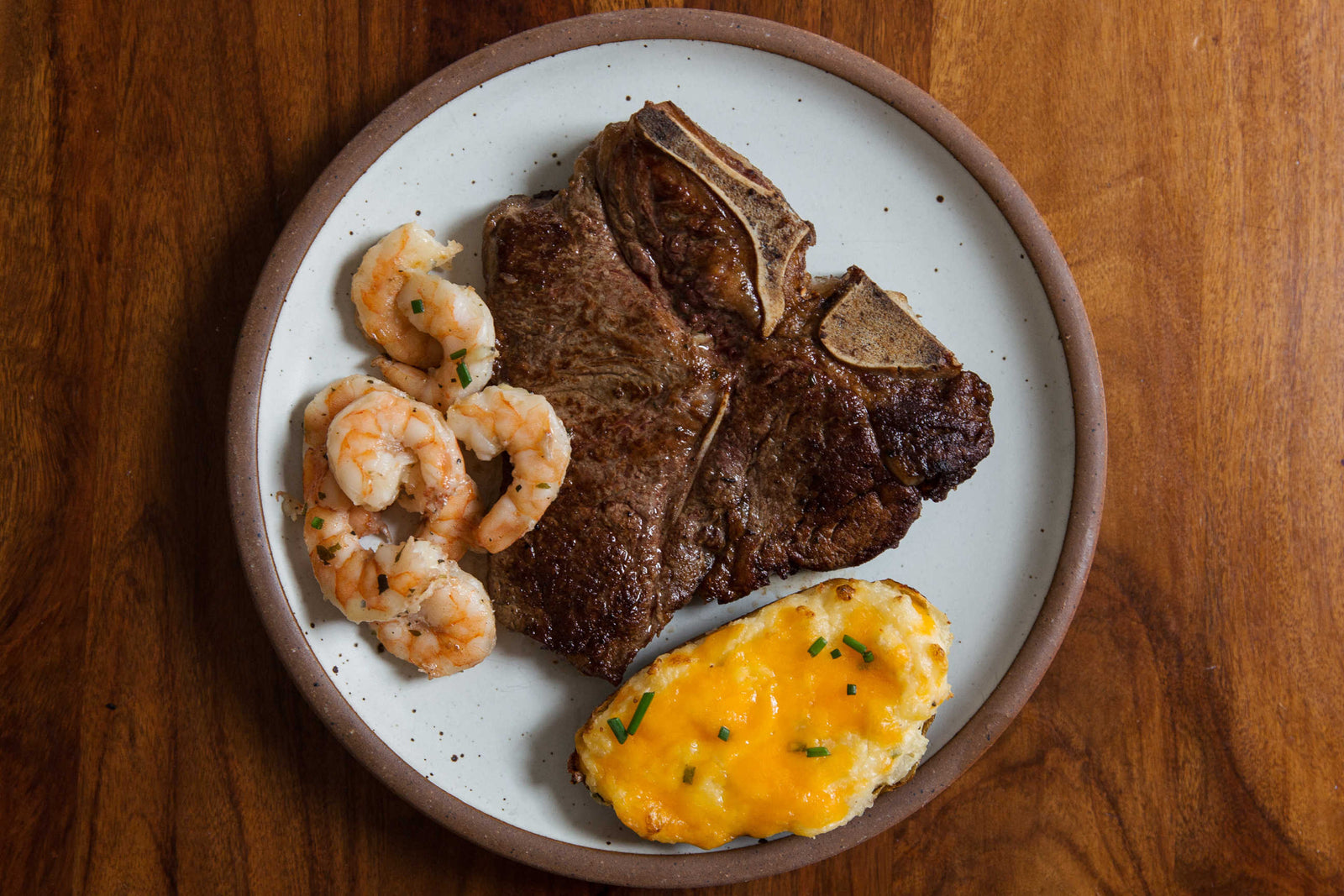 Take steak night to the next level with one extra step and no extra prep. Our Garlic Herb Butter shrimp is the perfect companion to a sizzling steak, and it cooks perfectly from frozen in about the time it takes to sear and rest the main attraction.
One pouch of Garlic Butter Shrimp contains 16-20 premium shrimp plus 3oz of compound butter that melts into a delectable sauce - enough to upgrade at least 2 - 3 plates.
(Pro-tip: after cooking the pouch, pour the garlic butter sauce into a small saucepan over medium heat. Add a sprig each of fresh rosemary and thyme, heat until slightly thickened, and drizzle over shrimp and steak for a truly restaurant-quality-at-home experience).
---