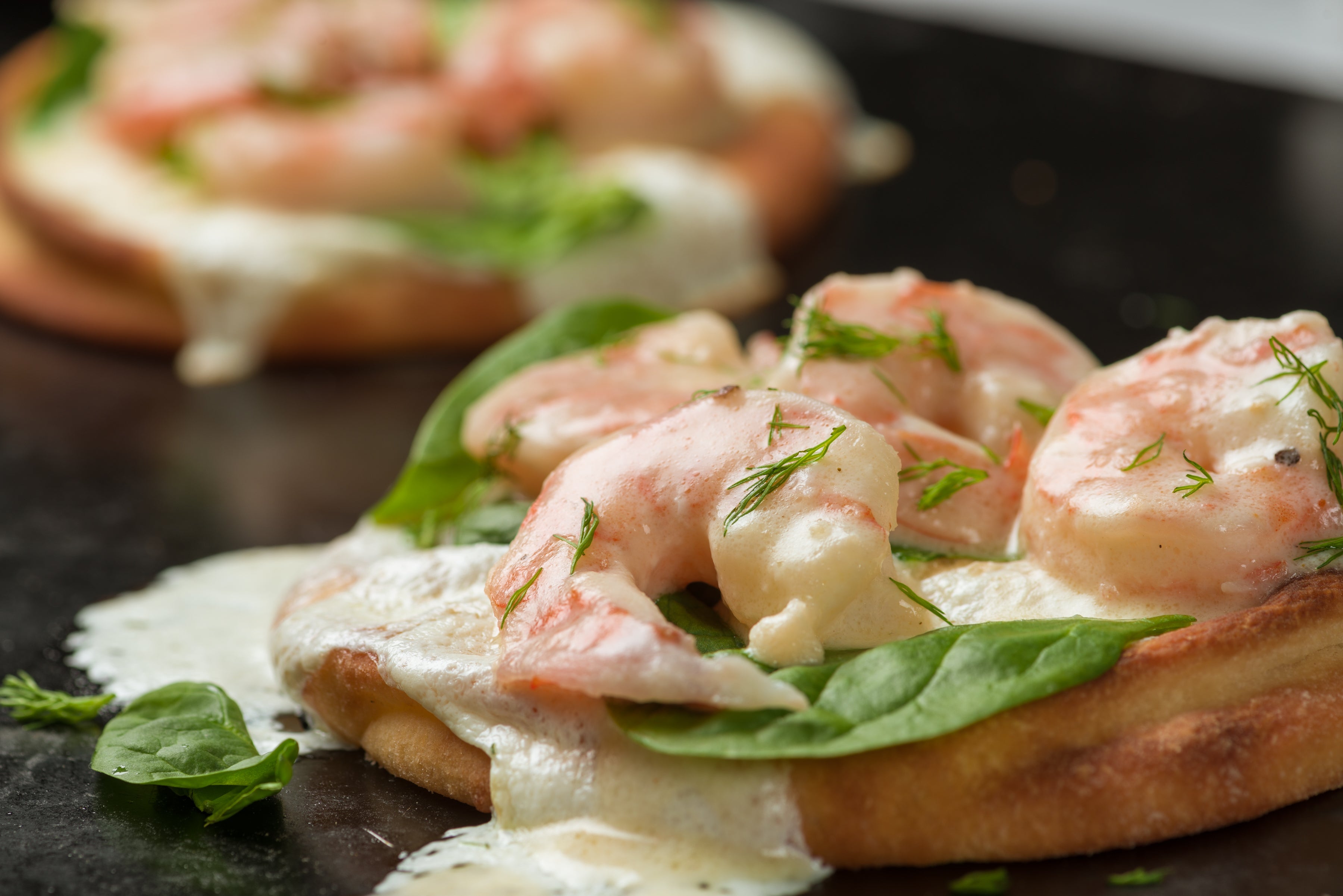 Shrimp pizza may sound a bit unusual, but with the right pairings and an open mind, these mini shrimp pizzas might become your new favorite recipe. Our shrimp flatbread pizzas combine freshly cooked shrimp, creamy alfredo sauce, spinach, dill, and ripe tomatoes, all nestled on a crisp crust. They're almost Mediterranean.
The fun part of this recipe is building the pizzas. Since they're mini, everyone can make their own. It makes a great interactive recipe for the whole family to feel involved. They're extremely adaptable and will be delicious with any ingredients you have already.
As one pouch of French Quarter Alfredo is cooking, melt mozzarella cheese over 4 mini-naan. 3-5 minutes in a 400-degree oven will do the trick, but so will a few minutes on a hot griddle. Top with a few leaves of spinach and 4-5 shrimp. Garnish with whatever you have on hand.