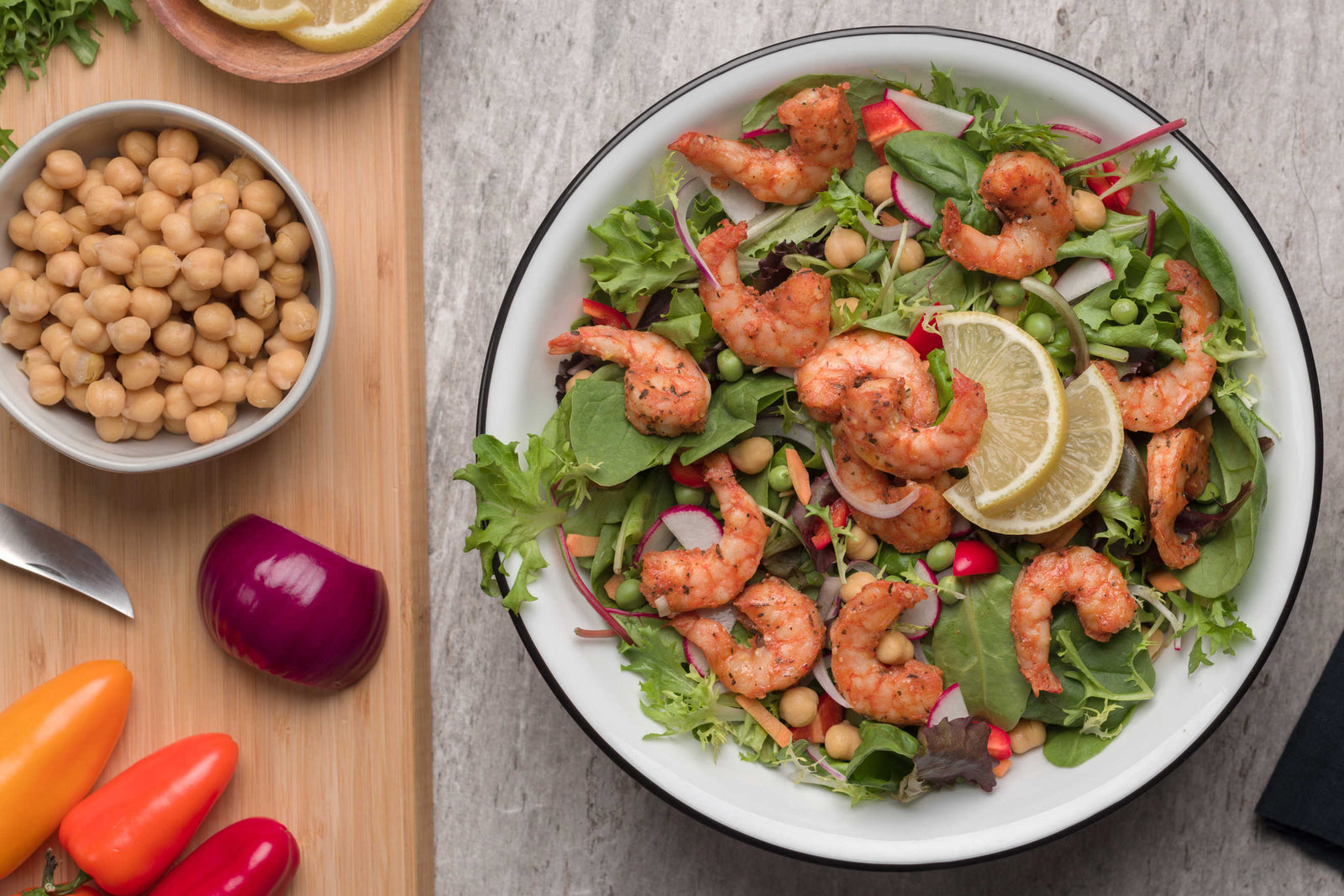 This salad recipe is easy to use for a large serving or as side salads for dinner guests. Cook a pouch of Signature Seasoned and let cool or chill in your refrigerator. (This is also a great way to use leftover Prime Shrimp you may already have sitting in your fridge.)
Plate spring mix with diced tomato, sliced red onion and bell peppers. Add chilled signature seasoned shrimp and top with your favorite creamy dressing.
For a lighter version, whip up a Cajun vinaigrette. Combine:
1 tablespoon Olive oil
1 teaspoon apple cider vinegar
1/2 teaspoon Cajun seasoning
1/4 teaspoon honey or sugar.
Whisk vigorously and dress salad.
---