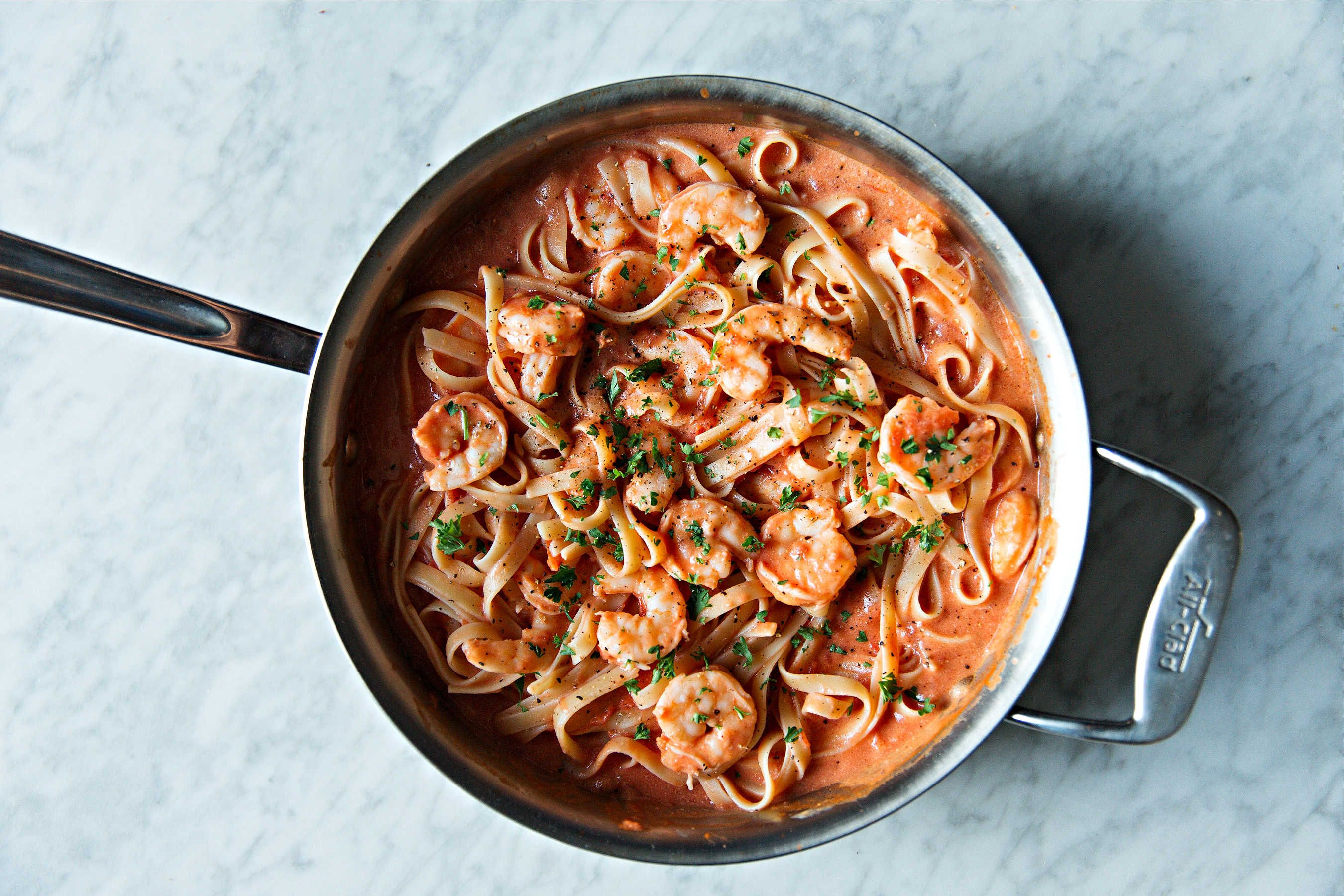 With premium shrimp, real cream, and aged parmesan, our French Quarter Alfredo Prime Shrimp is a beautifully balanced dish on its own. Serve one pack over a half pound of your favorite pasta and dinner is done.
You can stop there for a family-friendly favorite that is easy enough to serve any night of the week.
But sometimes you want to spice it up a little and maybe try something new. French Quarter Alfredo can be the perfect choice then too. The neutral palate of the cream and cheese base in our alfredo sauce lends itself perfectly to additions. In fact, it's endlessly customizable.
For a thicker alfredo sauce akin to a mac and cheese, pile on more fresh grated cheese. For a brighter sauce, change things up with a squeeze of fresh lemon juice and cracked pepper. Spice things up with your favorite seasoning mix: Italian, Mediterranean, Steakhouse – almost anything should work. Love the flavor of fresh herbs? Add a few dollops of pesto as you are tossing shrimp and sauce with the warm pasta.
Cajun Shrimp Pasta
One of our favorite versions, pictured above, is a Cajun shrimp pasta. This soulful and vibrant dish combines the zesty, robust flavors of Cajun cuisine with creamy, cheesy pasta and succulent shrimp. With the addition of the "trinity," a mixture of chopped onion, celery, and bell pepper, some tomato paste, and a hearty pour of Cajun seasoning, this Cajun shrimp pasta turns an Italian classic to a Cajun comfort.
If you want to make it even heartier, add in some smoked andouille or Tasso ham. Fold in some al dente pasta then garnish with parsley, and dinner is served.