Ina's Roasted Shrimp and Orzo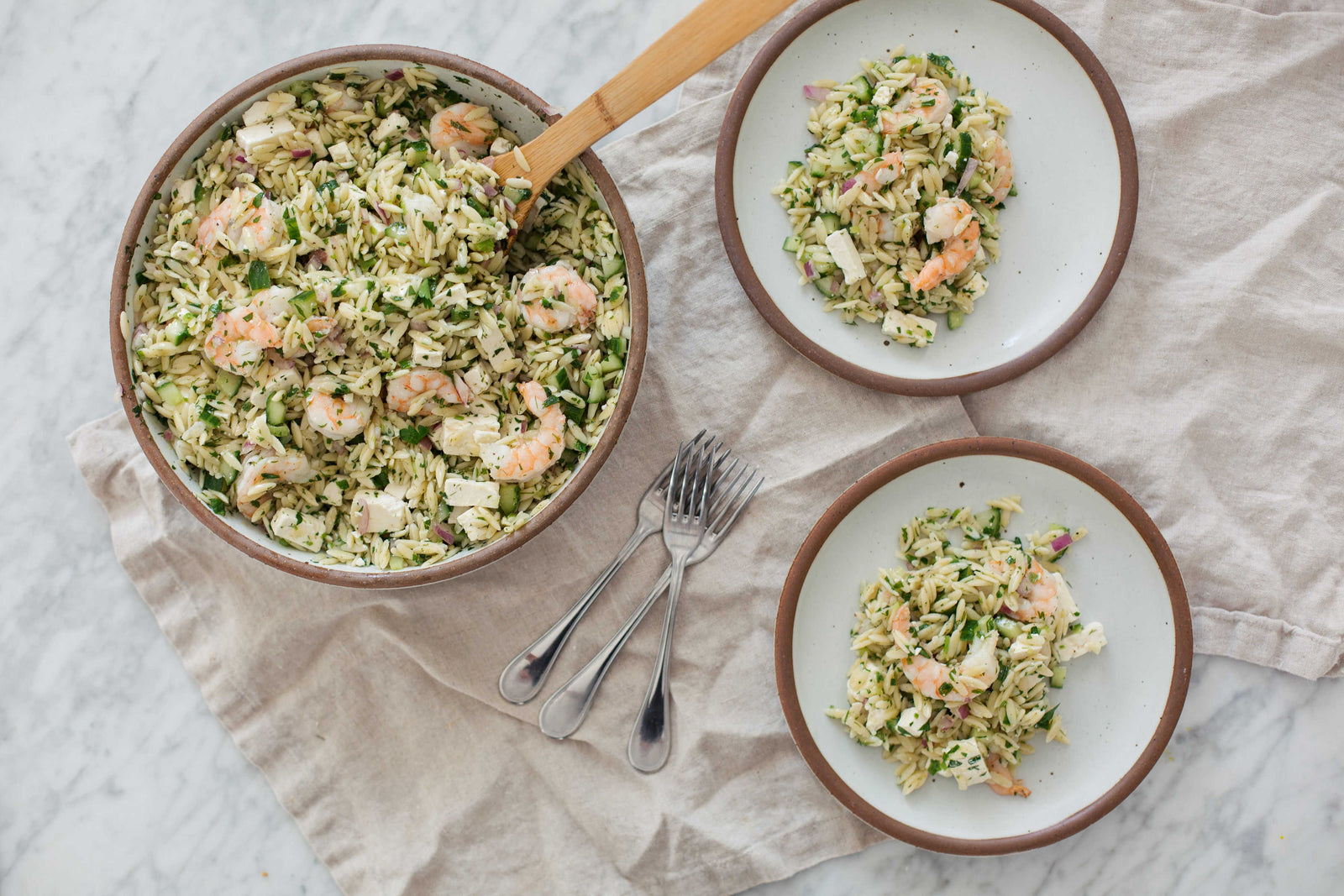 Advanced aquaculture and responsible handling give Prime Shrimp improved taste and texture compared to other farm-raised shrimp on the market today. There's nothing to hide, nothing to work around, nothing to bury or mask.
It's the perfect protein for light and simple recipes like this Shrimp and Orzo salad inspired by Ina Garten's recipe.
---